Paytm, India's largest mobile wallet platform has now introduced an all-new in-app messaging feature called 'Inbox'. This latest feature allows millions of users to chat with friends and family. At the same time, one can also send and receive money within the Paytm app. The update is initially available on Android platform and will soon be rolling out for iOS users.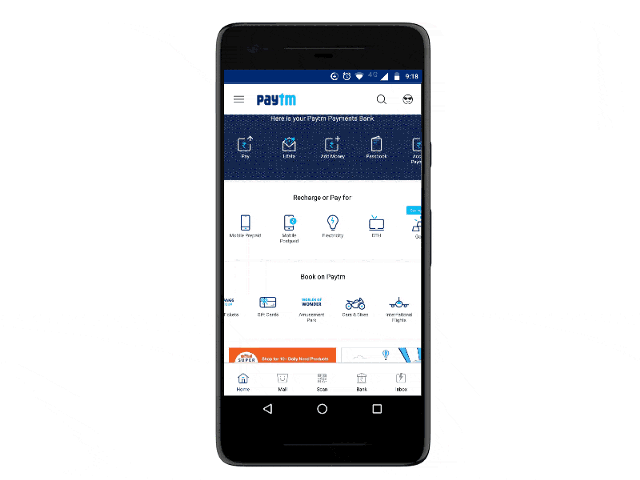 In order to maintain users' privacy and security, the new Inbox feature offers end-to-end encryption while sending messages to your contacts, allows group chats, and send/ receive money. Furthermore, it allows users to send photos and videos, share live location and click photos using the built-in camera app to send it directly to your contacts. Paytm Inbox also lets you delete messages that you accidentally sent. It is the same feature that was recently rolled out by WhatsApp allowing you to remove a message from the receiver's chat window if you have sent it by mistake.
Paytm has also included features like notifications, orders and games. In the 'Notifications' section, users can see cashback offers available under different categories. In 'Orders' section, you can view all your orders and transaction updates. The 'Games' section will have engaging Cricket and trivia-based games.
If you find the Paytm Inbox interesting and useful, you can give it a try by downloading or upgrading to the latest Paytm app from Google Play Store.